June 9 Valley Tour
Annapolis Valley:  Gypsum Barrens, Tangled Garden and Harriet Irving Botanical Garden
This all day (8 am to 4 pm) bus trip will visit a gypsum deposit and two gardens in the Annapolis Valley, about 160 km from Truro.
The Meadow Pond is a locally protected conservation area on a former gypsum mine which has the following plants: Cypripedium parviflorum.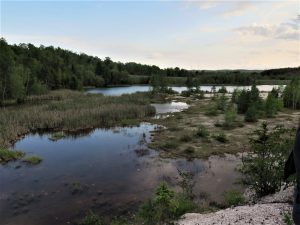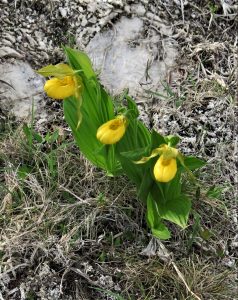 The Harriet Irving Botanical Gardens consist of nine Acadian Forest Region habitats as well as a Medicinal and Food Garden, Walled Garden, Herbaceous Border, Experimental Garden, and a public Conservatory, all on six acres. Together, they embody the importance of conservation, the value of research, and the aesthetic possibilities of native plants. Importantly, the gardens constitute a living gene bank for the native flora of the Acadian Forest Region, supporting researchers dedicated to the recovery and protection of endangered plant species.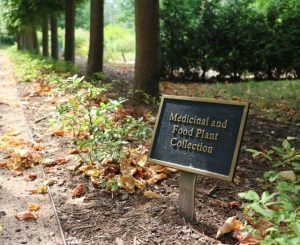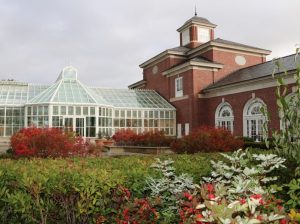 Thirty years in the making, Tangled Garden has grown out of one woman's passion for beauty and flavour. Wander through classic garden rooms hedged in box, yew and beech. Explore a dry stream bed flanked by statuesque grasses and perennials. Walk the flowering labyrinth then pause on a bench with sweeping views of the Bay of Fundy. Meander down a wonderland of garden paths that change in their glory throughout the season. Sculptures will surprise you along the way. Tangled Garden has a classical seven-circuit labyrinth with paths of clover and walls of flowers, approximately 80 feet in diameter, and is one of six Canadian gardens included in 'The Gardener's Garden', a compendium of world gardens. Click here for a virtual garden tour.